Top web design and development companies in Banbury
Hello! We've been creating beautiful things online for happy customers since 1999. But beauty is more than skin deep.
We understand your new site needs to pay its way...
Banbury web design
We don't just create a website, we create YOUR website! We're designers not just developers so you don't have to feel stuck to a template look. We can design a website which represents you and your business.
We don't just design and build websites though, we can help you to develop a whole e-marketing strategy and with Shine being based close to Banbury, you don't have to travel far to get good advice. We help with copy writing and sourcing pictures, as well as maintaining your completed website to ensure it is search engine optimised (SEO) and gets found by Google and other search engines.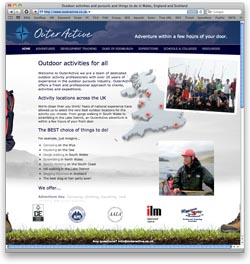 Shine Design website for Outeractive Ltd....
"When Jon started, Outeractive was just an idea and a plan.
We rely on the website to get found by new customers and book our outward-bound trips."
Hugh Durham
Outeractive Ltd
Web design company in Banbury
Shine designs and manages websites for businesses, charities, companies and organisations across Warwickshire and Oxfordshire. Shine websites are stand-alone solutions, designed and built to your specific requirements, to grow with the organisation.
'The Mind Works'
Logo by Shine Design for a Psychometric testing company
Web design agency in Banbury
Shine is one of the longest established web design agencies in Banbury. We develop and hand code all our sites from scratch which means as your company grows and changes, the website that we have built for you will accomodate this and change with you.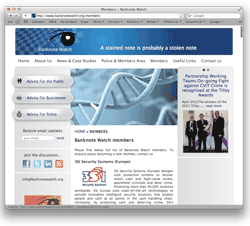 "Shine pays high attention to detail and has been a pleasure to work with. He genuinely cares about his customers, putting in that extra discretionary effort."
Andrew Ward,
Managing Director,
Scorchsoft Ltd
Top web design companies in Banbury
Good web design takes time, experience and care. We focus and develop your brand first. If your logo needs work or you need help with copy or pictures, that's where we start.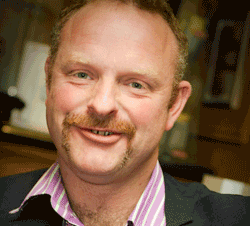 Jon is our Creative Director.. He has designed useful things for hundreds of businesses, but is perhaps best known for his pitch on BBC's Dragon's Den.
Dragon James Caan described it as "the best pitch for the silliest product I have ever seen".
"It was just for fun", or so Jon maintains...

Website and iPhone application developers in Banbury
Beyond the design and build of the front end of a new website, Shine is a web developer, a development company creating back end solutions, bespoke custom e-commerce systems, content management systems and other back-end requirements for companies across Oxfordshire and the UK. Please contact us for web development pricing.
"attention to detail and willingness to go the extra mile to make sure our website was exactly what we needed."
Sarah Gooding
Corey Gooding Carpentry

Content management system (CMS) development Banbury
We can either come up with a bespoke, or an off-the-shelf content management system (CMS). This will allow you to edit your web content through your browser giving you the control to make updates and changes at any time. Contact us to find out just what's possible!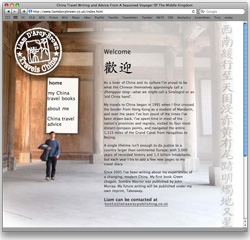 "We received compliments from the moment the new website went live. A daunting task made simple, enjoyable and rewarding!"
Liam D'Arcy Brown
China expert and author of 'Green Dragon, Sombre Warrior' and 'The Emperor's River'
Takeaway Publishing
Graphical e-mail design and email newsletters in Banbury
Designing and creating graphical e-mail campaigns is just like the web page design process, but we use older, simpler coding techniques so messages display as they should on email browsers.
We create emailshot campaigns for customers in Banbury and throughout the UK. We'll set up email broadcast software for you to send an e-newsletter out, giving you the ability to track who has opened your email, to show what they clicked and to manage subscriber lists, including automated 'unsubscribe' requests.
"Natural creativity, positive attitude, a flair for promotion and a high work ethic.
A very strong package for new products and business development."
William Barron
Business Mentor & Workshop Leader
Coventry University Institute of Applied Entrepreneurship
Branding, logo and corporate identity design in Banbury
A good logo designer will put him or herself in the shoes of your customer. Shine Design has been creating logos, brands and corporate identity for companies in Banbury and beyond since 1999. See some of our logo design work...
"...displays, flyers, leaflets and my fabulous website! Jon is great at getting me to think about what I need, he never uses jargon and always comes up with the goods"
Gwilym Roberts,
CEO
Relate Wales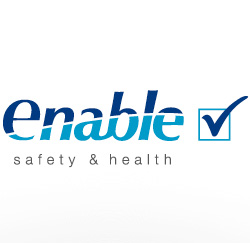 "The whole process was extremely straightforward, timely and professional and we are very pleased with our logo and website. We've had many positive comments."
Nigel Billing
Managing Director
Enable Safety & Health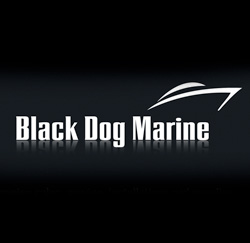 You should definitely visit Rob on the quay at Looe when in Cornwall with a poorly boat!
"We're really proud of the logo and the signs over the doors."
Rob Barnard
Director
Black Dog Marine