We make things
that
make money
The simplest web or iPhone application can save time, effort and cost, or generate fabulous profit.
What would help you? What could be automated or captured or shared in your working day? Anything is possible!
Create and follow up sales leads
Store and re-use answers to customer questions
Use barcodes to identify or track stock
Automatically notify and remind customers
Take payment
Make or share appointments

Create, publish, organise and manage events

Manage and publish news articles

Take a photograph (half of us are online on our phones)
Show what's nearby
Collect reviews and testimonials

Edit content yourself (content management system - CMS)

Create new pages yourself
iPhone app development
About the
technology
We code in minimal, optimised HTML incorporating PHP, Java or Ajax to achieve optimum function.
Errm, no we don't.
We try to keep everything simple, smooth and painless and our primary aim is to talk your language.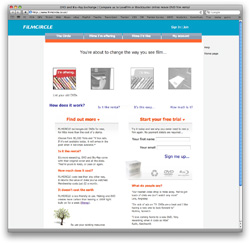 Designed and built by Shine, FilmCircle is a fast growing online community, an exchange platform for used DVDs. It costs much less than buying or renting films.
It looks so simple, but the build was complex! 80k film titles, artwork and details, allowing for 100k members, subscriptions and their transactions... What a challenge!
Every Shine website comes with Pagechanger, our new click-to-edit page editor. See a demo on your own website...

We can also custom-build content mangement system (CMS) to manage large quantities of data, records, products as well as selling things online (ecommerce).
For more information on Pagechanger or custom development of a content management system, please contact us today.
Have an idea for the next must-have iPhone solution? We custom-build first class iPhone app solutions, focussing first on design and development.
We will take the complexity and technicality out of iPhone app design and development, allowing you to make clear, educated decisions.
For more information on iPhone App development, please contact us today.
Our websites are generally designed to be viewed on any platform, little little big screen. A popular approach is to build an application that works on any platform, rather than focussing on the iPhone, for instance. This includes Android devices as well as desktop Wondows PCs and Macs.
At one time, this meant we couldn't make the most of the iPhone's onboard hardware such as GPS or camera, but this has all changed and browsers can now access these features. Income can still be generated from iPhone app development by providing an alias or pathway to sell on iTunes.
For more information on Mobile App development, please contact us today.
Quick and convenient for your customer, taking payment online saves you time and money. We recommend using a choice of ecommerce payment providers including Paypal. One that doesn't charge a monthly fee is better for a startup - you can always change later on.
We will take the complexity and technicality out of ecommerce web design, allowing you to make clear, educated decisions.
For more information on ecommerce web design and development, please contact us today.
"The whole process was extremely professional
We are very pleased with the results and have received many positive comments. A quality service with plenty of suggestions when you're at a bit of a loss"
Nigel Billing
Enable Safety & Health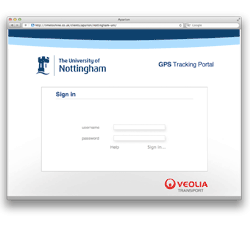 "A note of thanks for the excellent service. The design was exactly as needed - a professional looking product that we can reuse."
Rob Savage,
Aparion Ltd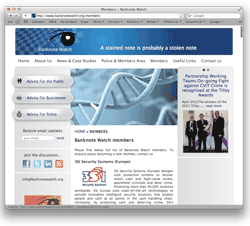 Banknote Watch promotes awareness of stolen banknotes, sharing information between police, banks, retailers and the public.
Working with the Banknote Watch Committee, we created a secure self-administering area for sensitive information.
"He went out of his way to see that we got exactly what we needed. The end result was a superb, professional website."
Andy Cox,
NVR Fleet UK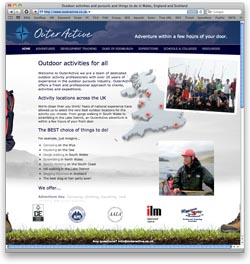 "When Jon started, Outeractive was just an idea and a plan. His work fleshed out the look and feel of the company.
We rely on the website to get found by new customers and book our outward-bound trips."
Hugh Durham
Outeractive Ltd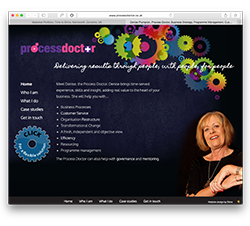 "I needed a smart new name, brand, logo and website, so I asked Shine to help.
I am extremely proud of the website which far exceeds my expectations. Jon brought vast experience, style, design and technical knowledge."
Denise Plumpton
The Process Doctor
iPhone and Web Application Warwickshire, iPhone and Web Application Kenilworth, iPhone and Web Application Leamington, iPhone and Web Application Warwick, iPhone and Web Application Stratford Upon Avon, iPhone and Web Application Coventry, iPhone and Web Application North Birmingham, iPhone and Web Application East Birmingham, iPhone and Web Application South Birmingham, iPhone and Web Application West Birmingham, iPhone and Web Application North London, iPhone and Web Application East London, iPhone and Web Application South London, iPhone and Web Application West London, iPhone and Web Application North Oxfordshire, iPhone and Web Application East Oxfordshire, iPhone and Web Application South Oxfordshire, iPhone and Web Application West Oxfordshire, iPhone and Web Application Banbury, iPhone and Web Application Buckingham